Kit Facial Steamer + Electric Facial Cleansing Spin Brush
& Free ShippingSave $34,80
BRING SPA RESULTS TO YOUR HOME WITH OUR HOTTEST KIT!
Hydra-Glow Face Steamer:
Softens surfaces skin to help remove dead skin, dirt, oil and makeup remnant.
Allows sweating to help remove toxins. Naturally deep cleansing to purify the skin, boots blood circulation and prevents signs of aging.

Electric Facial Cleansing Spin Brush:
Deep Cleaning Pores
Gentle Exfoliation, Suitable for all skin types.
Easy Makeup Removal, It even takes off long-wear makeup 500% better than wipes.
Removes Dirt, Oil and Sunscreen, and Boost the absorption of your next skin care step.
Give yourself a glowing, hydrated skin in minutes for just a fraction of the salon price!
In stock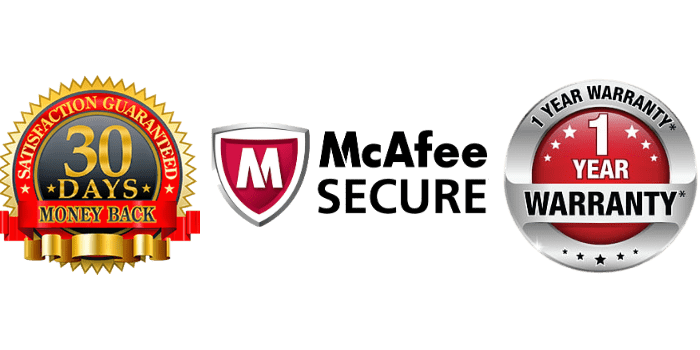 YOUR SKIN HAS MORE IMPACT ON YOUR PERSONAL RELATIONSHIPS THAN ANY OTHER PART OF YOUR BODY
Kit Facial Steamer + Electric Facial Cleansing Spin Brush
Having your face covered with dirt, blackheads, oil, acne and dead skin cells not only damage your skin, but it also erodes your self-esteem, and cause additional stress in your life.
Treat yourself to the deepest cleansing possible in the comfort and privacy of your own home.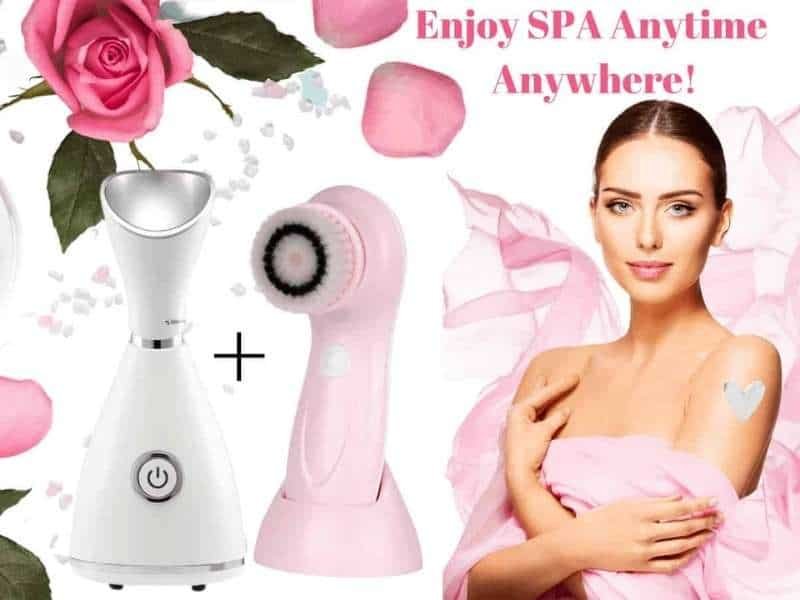 STEP 1: STEAM YOUR FACE
Most skin problems are caused by dehydration. Fine lines & wrinkles, large pores, and sensitivities are all caused by a long period of dehydration. Most skincare products won't work or show you results because your pores are clogged. Our facial steamer ionizes the water molecules, which helps hydrate the skin faster.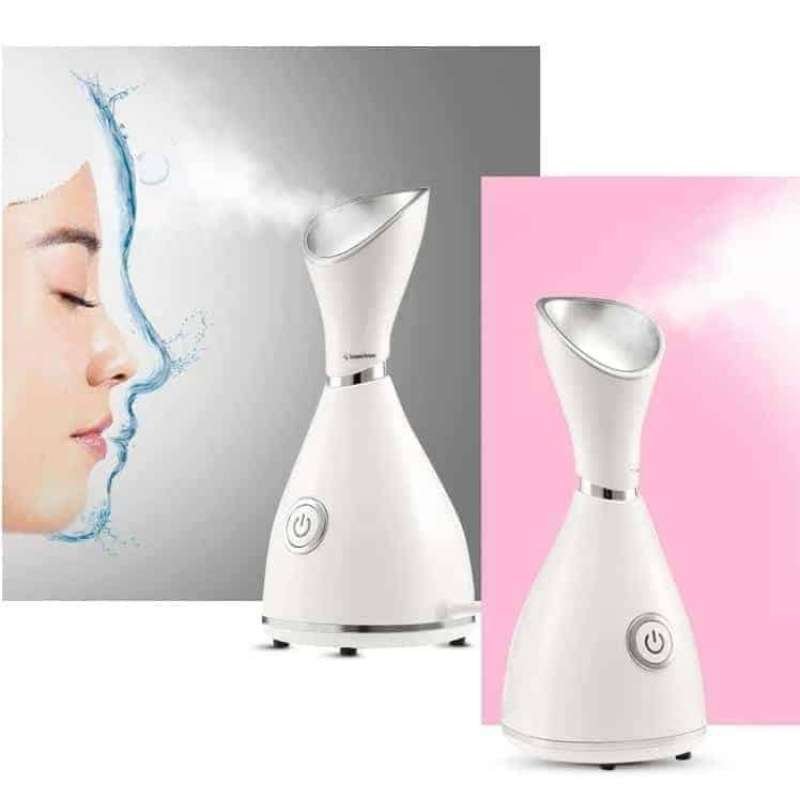 Hydra-Glow Face Steamer will help you fix that with immediately noticeable results. A naturally glowing and radiant face is no longer hard to maintain with expensive facials by estheticians. The portable facial steamer is ideal for people who are looking for an easy-to-use way to maintain a healthy face.
Detoxes Skin: Mini Facial Steamer Removes dirt, toxins, dead skin cells, and excess oils which causes breakouts and acne.
Clears Pores: Facial Steamer Opens and unclogs pores while enhancing the absorption of skincare products.
Full-Powered Steam: Facial Humidifier turns clean water into micro-fine particles to produce a powerful, consistent mist within minutes.
Nano Ionic Technology: At home Facial Steamer is more effective at penetrating and hydrating skin.
Immediate Results: Portable Facial Steamer gives you clear and glowing skin after the first use.
STEP 2: DEEP CLEANSING 
IMPROVE YOUR MAKEUP EXPERIENCE
Get flawless makeup blending in 60 seconds with better coverage than hands & sponges.
GET THE CLEAR & GLOWING SKIN THAT YOU DESERVE
The 3-in-1 Electric Facial Cleansing Spin Brush is ideal for women who enjoy face spa at home. It is best Electric Cleanser for Clogged Pores, Deep Exfoliating and Pore Minimizer. This is an ideal product for people with sensitive skin.

2 speed( soft& faster) design is the best choice and experience for skin care. Special IPX7 waterproof design ensures the safety when using in bathroom or shower. The USB charging design can last 30 days for one full charge, which is convenient and eco-friendly.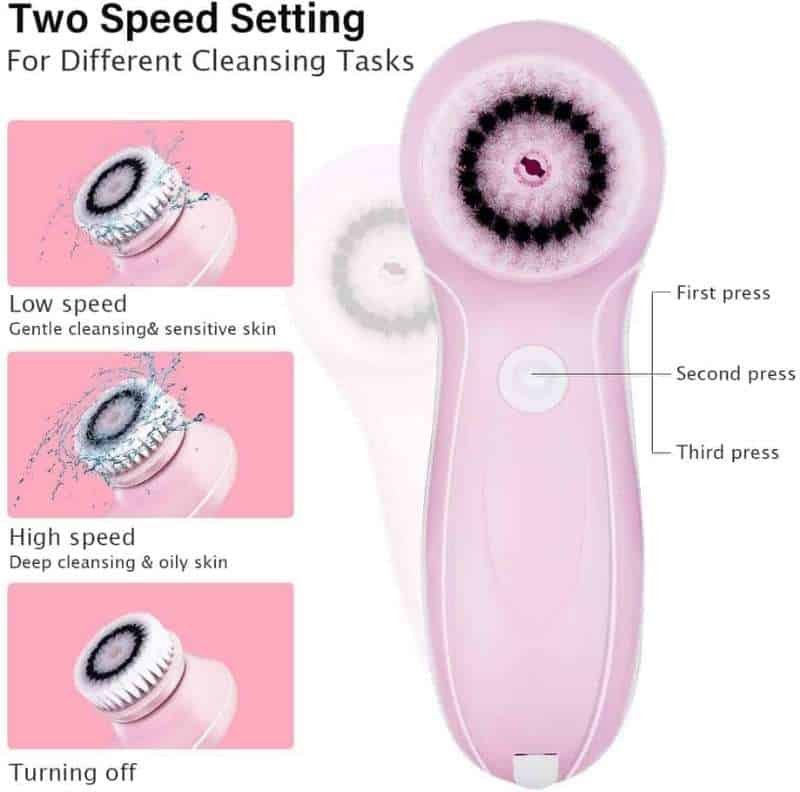 Our Electric Facial Cleansing Spin Brush comes with 3 professional heads for deep cleansing, massaging and rejuvenating skin. With 2 speeds settings, you can control how the cleansing brush treats your skin. Plus, it's water-resistant, making it perfect for use in the shower.
Electric Facial Cleansing Spin Brush comes with 3 different rotating heads that help you achieve beautifully clear and radiant skin.
Clearing Brush (For oily combination skin)
Deeply cleans oil and residual makeup in the pores, making for a clear and smooth skin.
Suggested use: Good for daily use.
Sponge Cleansing Brush (For Sensitive Skin)
Elastic silicone brush gently cleans and cares your skin. Good for sensitive skin or skin in a sensitive period.
Skin Refreshing Brush (For exfoliation)
Closely fits your skin, deeply cleans the dirt and the blackheads twice and helps to exfoliate and brighten the skin. For all skin types.
HOW DOES THE TREATMENT WORK?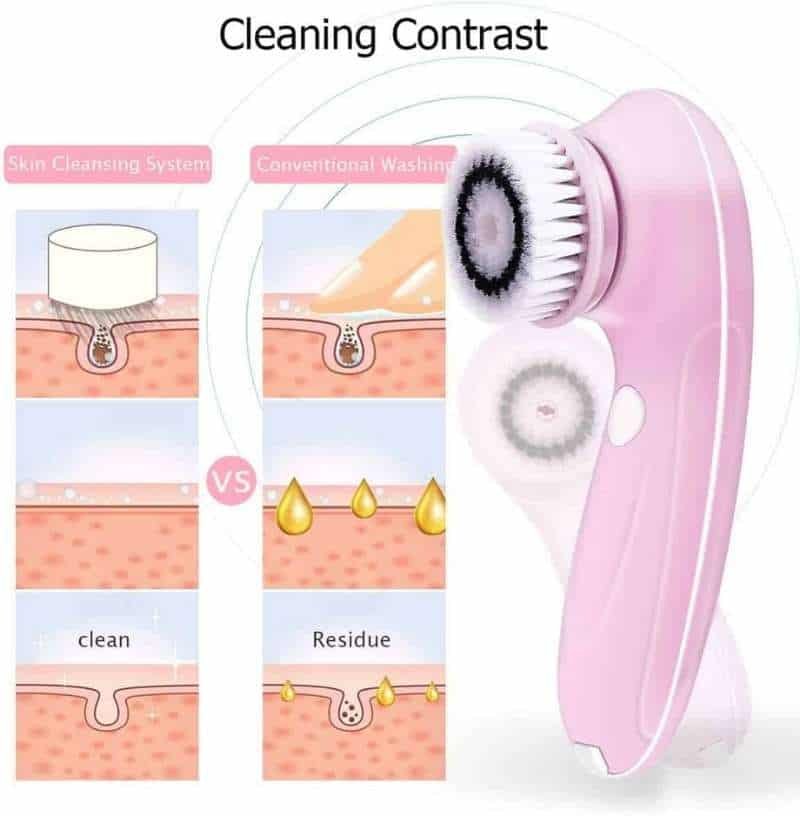 IPX 7 WATERPROOF

PERFECT GIFT
Portable& Best Gift: L: 6.75" x W: 2.25" 126g, compact and lightweight. Besides, The unique base design, keeping clean and dry. Improving the facial care Spa-quality at home or travel. Perfect gift for your family, lovers and friends in any occasion.

OUR GUARANTEE
Obviously the results may vary but we want you to be 100% satisfied.
That's why a risk-free 30-day money-back guarantee If you are not satisfied, please return it for a full refund.
+ 1 year warranty
Customer satisfaction is always on top of our priorities.
Features: | facial cleansing brush | facial washer | cleansing brush | face brush | face wash brush | face scrub brush | electric face brush | face cleanser | facial wash | facial scrubbing brush | skin care | facial steamer | facial treatment | steamer machine | steam machine for face | face humidifier | facial sauna | facial at home | face care routine | steam face at home | face skin care | steam for skin |