Silicone Facial Cleansing Brush 5 Adjustable Speed
$32,90 & Free Shipping
IPX6 Waterproof/USB Charging
A waterproof facial cleansing brush with silicone brush head and five adjustable speed, uses vertical vibration sound wave at a vibration frequency of 8000 sound waves per minute, 1-2 minutes daily deep and effective cleansing to remove the accumulation of dirt, oil, blackheads, acne, makeup residue and prevent clogged pores. Suitable for all skin types,including sensitive skin, restore your natural smooth skin.
Waterproof (IPX6):

Safe to use in the bath or shower, whole face brush is washable, no bacteria left over.

Adjustable Speed:

 Offers 5-speed adjustment for your different needs, can meet a variety of skin requirements as well.

Massaging Function:

 Gently massage to relax your skin, improve fine lines and complexion.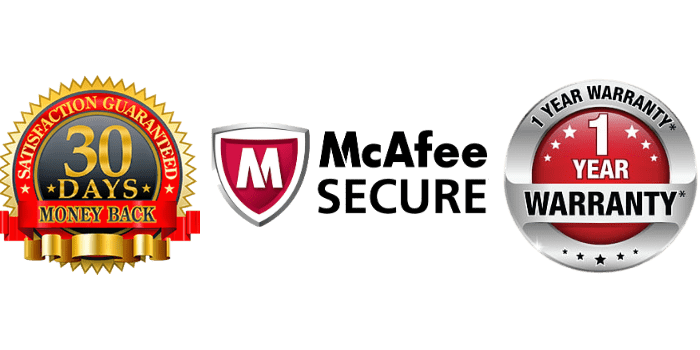 Electric Facial Cleansing Brush for Cleansing and Massaging
Say Goodbye to Acne, And Say Hello to Clear, Beautiful Skin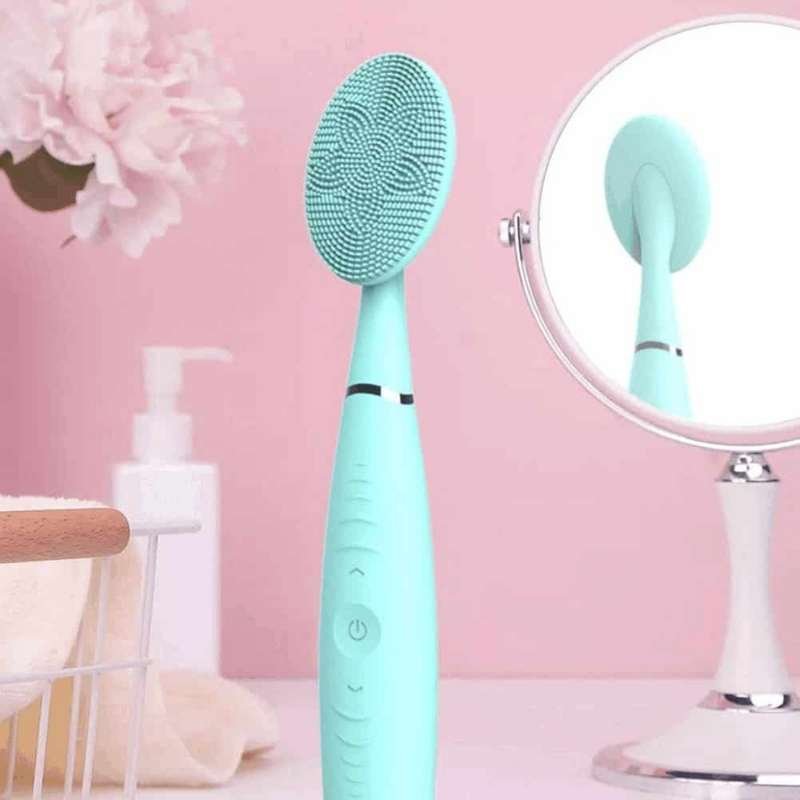 Handle design, comfortable and convenient to hold, can be placed anywhere.
5-speed adjustment, suitable for different needs.
IPX6 waterproof design, can be washed with water directly after use.
Soft and gentle medical silicone, effectively remove facial dirt and impurities, more hygienic than ordinary nylon brush head.

The instrument uses intelligent frequency-modulated vibration technology to clean the deep layers of the skin with a vertical vibration sound wave at a vibration frequency of 8000 sound waves per minute.
Rechargeable: Easy to charge, can be used for one month after fully charging.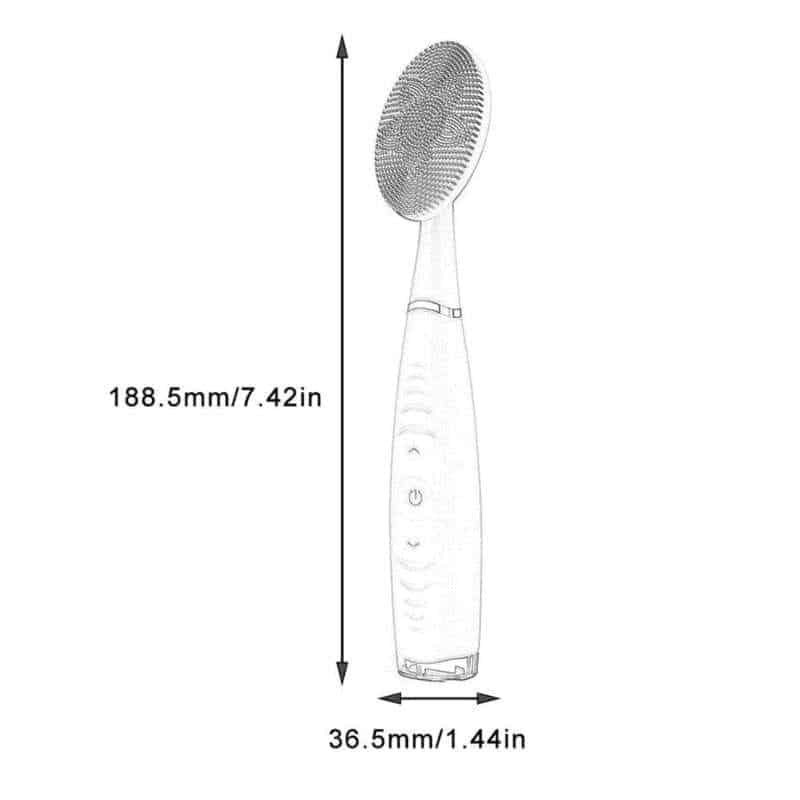 Product Specifications:
Material: silicone brush
Rated Current: 200MA
Rated Voltage: 3.7V
Power Adapter: 5V—1A
Waterproof Rating: IPX6
Size: 18.9 * 3.7 * 2.3 cm
Color: pink, blue
It is recommended to charge the cleansing device for more than 2 hours after the initial use and after complete discharge.
After inserting the charger, the bottom of the instrument is red, when the battery is fully charged, the instrument will be green.
Press the power button to turn on the machine and adjust to the appropriate gear position by the up and down adjustment buttons, start cleaning and massaging your face.
After cleaning and massage, please wash the massage head with clean water, then wipe the massage head and body with a dry cloth.