Ultrasonic Radio Frequency Face Massager Toning Device- 4 Amazing Effects
& Free Shipping
CLEANSING/NOURISHING/ANTI-AGING
REVOLUTIONARY 3-In-1 facial massager that combines proven technologies to deliver treatment that stimulates dermal activity, tightening collagen fibers while increasing production. Perform more than 3 treatments at once, DEEP CLEANSING, NOURISHING and FACE LIFTING, to cleanse, smooth fine lines, tighten the skin, and reduce skin irritation.
A spa treatment for facial contouring, toning and firming the skin, now available from the comfort of your own home. GET GORGEOUS SKIN WITHOUT PHOTO FILTERS
Deeply cleanse and exfoliates the skin for a bright youthful glow.
Intensifies the absorption of skin care ingredients.
Helps reverse scarred and sun damage skin.
Reduce the appearance of fine lines and wrinkles.
Improve blood flow and lymphatic drainage in the areas it is applied on.
Improve Collagen and Elastin production for brighter, younger looking skin.
Tone facial muscles for a natural LIFT.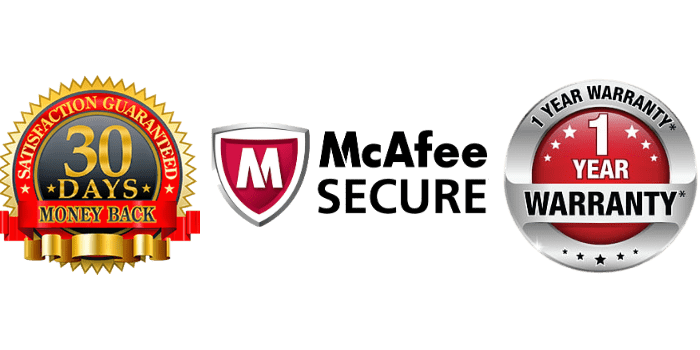 A NON SURGICAL FACE LIFT
SPA LIKE EXPERIENCE THAT SAVES YOU TIME
Professional Results at Home
Combines 3 technologies into one beauty device for a powerful, painless and effective method of stimulating dermal activity that is easy to use at home.
Safe & Easy to Use
Our face massager is painless and suitable for use on the face, neck and hands. Safe for all skin types and colors.
High Frequency Ultrasonic Vibration
10000 times per minute high-frequency ultrasonic vibration technologies, helps to penetrate deep into your skin to stimulate dermal activity by increasing new collagen production and tightening collagen fibers to improve skin tone and texture, tighten skin and reduce
fine lines and wrinkles
.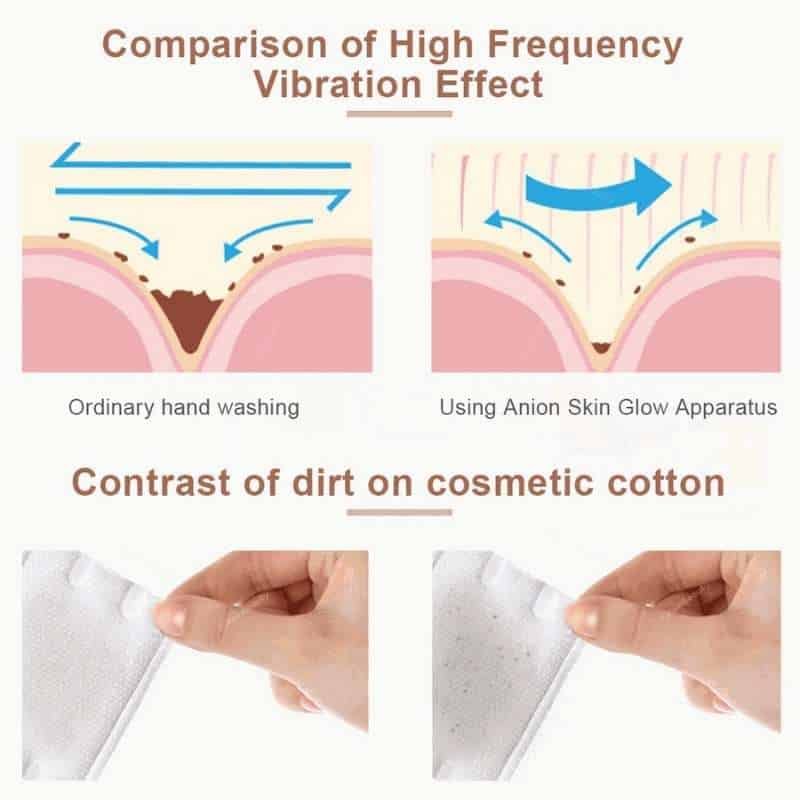 Heat Technology
42℃ constant temperature, for
pores
opening, and deep cleansing.
Ion Technology
The Ion function pushes active ingredients found in your skin care moisturizers and serums deep into your skin, improving the effectiveness of your favorite products.
Smart & Scientific Face Massager
With 3 modes, each mode is designed with intelligent 4 Minutes Times Reminder, handy size, smart back reaction button, and USB charging.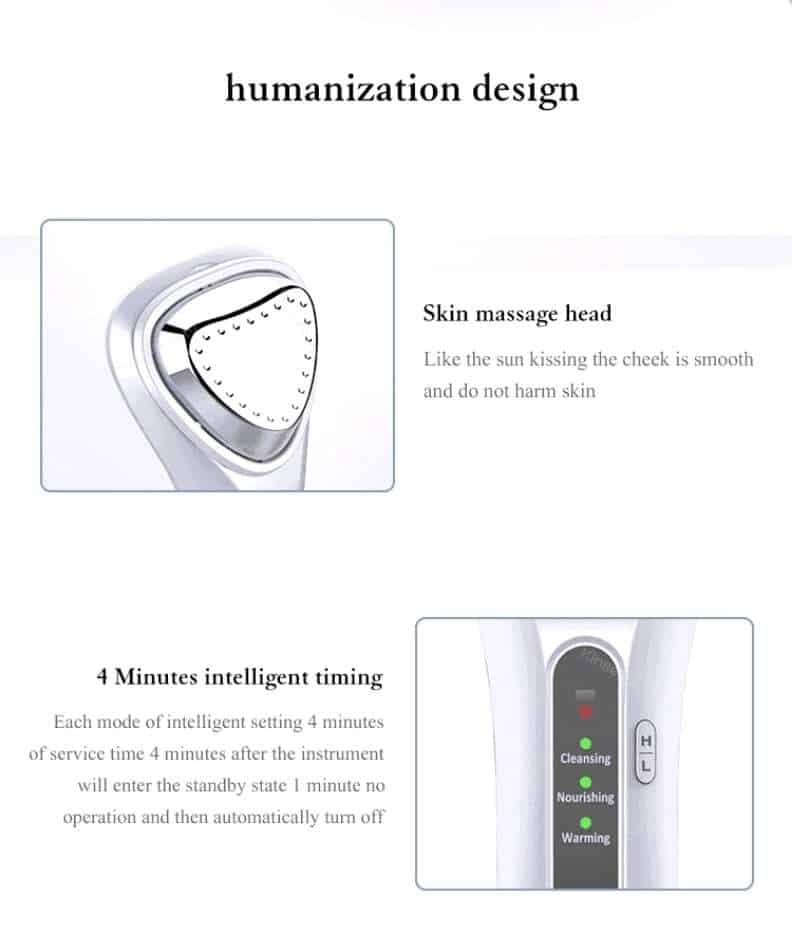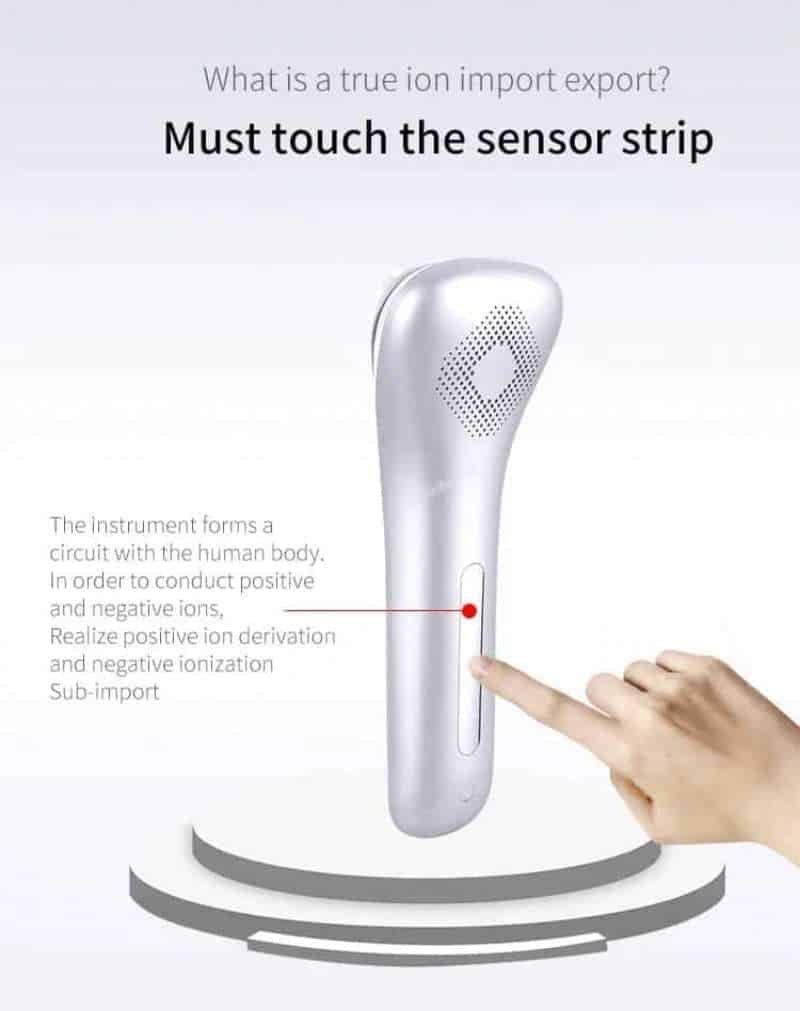 3 Function Modes
Cleansing: clean the impurities inside the pores.
Nourishing: Intensifies the absorption of skin care ingredients. Increase the production of collagen, reduce fine lines, nourish and moisturize the skin.
Warming: warm massage for better blood circulation to firm the skin, and improve skin elasticity.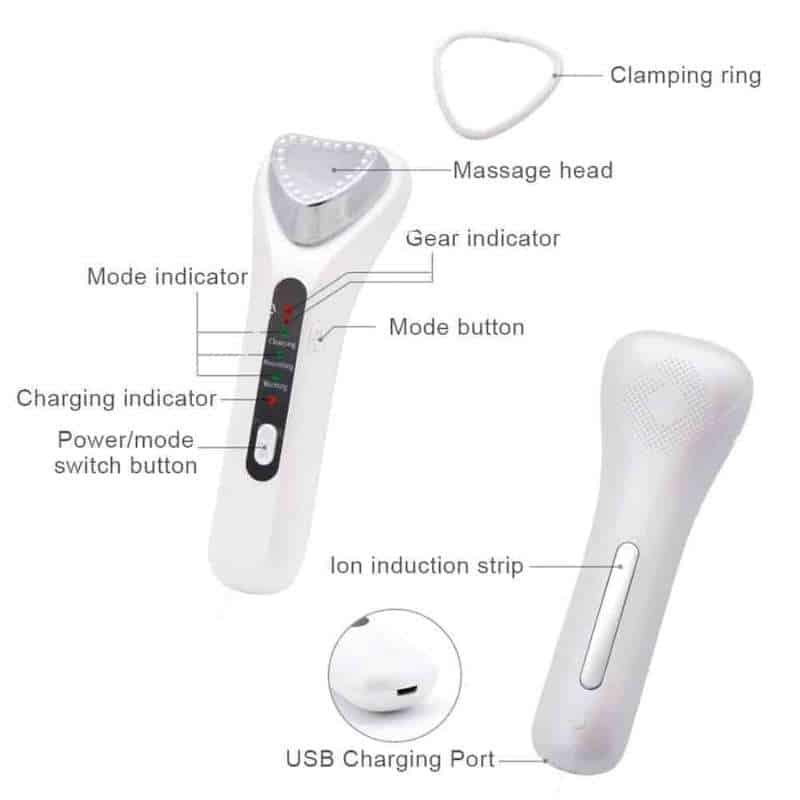 Features: | skin tightening machine | face lifting machine | skin toning device | rf skin tightening machine | high frequency machine face | radio frequency machine | skin tightening devices for home | face tightening machine |