Neck Lifting & Tightening Machine-3 LED Light-Radio Frequency
$74,90 & Free Shipping
RADIO FREQUENCY NECK LIFTING & TIGHTENING MACHINE: can promote the blood circulation, stimulate the production of new collagen, reduce fine lines and wrinkles and slow down skin cell aging. With continuous use it helps you get rid of double chin. IT CAN ALSO BE APPLIED TO THE FACE. 
3 VIBRATION MODES: 3 vibration intensities, 45℃ heating, to promote blood circulation, help produce new collagen, tighten the skin and reduce wrinkles.
3 LIGHTS MASSAGE: Blue Light-The coldest light, can promote the synthesis of protein and collagen, activate the skin, tighten the loose skin and shrink the pores, which is good for oily and sensitive skin. Green Light-Can improve the oxygen alternate use function of the cell, promote the skin surface micro-circulation and drain the lymphatic & edema. Red Light-can increase the cell vitality, accelerate the blood circulation, and promote the growth of fibroblast and collagen.
BOOST EFFECT OF SKIN CARE PRODUCTS: Our massager will boost the effect of your favorite serums, facial creams or essential oils.
EASY TO OPERATE: Apply some skin care products on neck and face. Use the massage head close to neck, lift from bottom several times.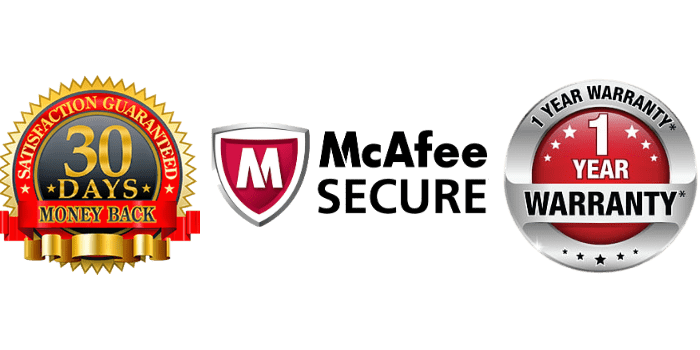 A NON SURGICAL NECK LIFT
PROFESSIONAL RESULTS AT HOME
-The massage heads heating in 45° to activate the skin, matching with three IPL acoustic mode in low, medium and high speed to massage your neck, shoulder in a more effective way.
– Three sonic modes as low speed(blue), medium speed(green), high speed(red), which are all made by intelligent technology.
– Automatic starting the vibration when the massage head contacts the skin, which is very smart and convenient.
– With mode memory function and 60 seconds intimate reminder function, it can easily adjust the massage time.
– USB charging, safe and environmental protection.
– Mini and portable, which can be used anywhere anytime.
– Newly adopted the bionics design concepts, shaped in dolphin tail, looks novelty and classic.
– Suitable for massage of shoulder, neck and other parts of body.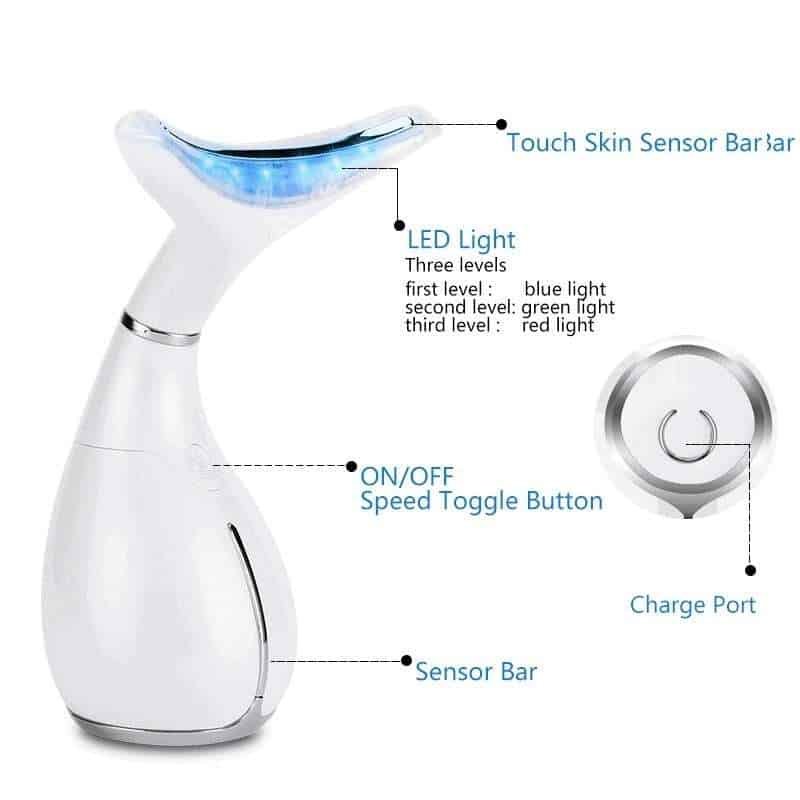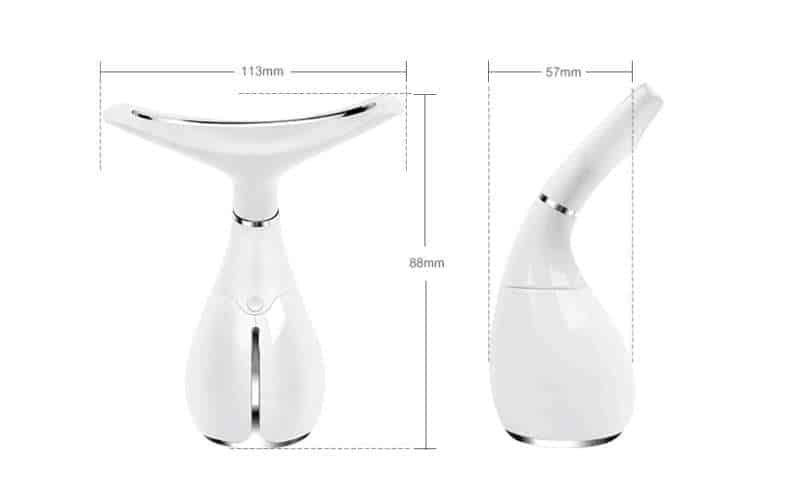 Neck Lifting & Tightening Device Specifications:
Item Type: Neck Skin Lifting Massager
Working Voltage: 3.3V-4.2V
Standby Current: ≤60±10%mAh
Battery Capacity: 650mAh
Charging Time: 2 hours
Color: White,Pink
Package Includes:
1 x Main Neck Lifting & Tightening Device,
1 x USB Cable,
1 x User Manual.
Features: | wrinkle skin | wrinkle removal | neck wrinkle reducer | double chin reducer |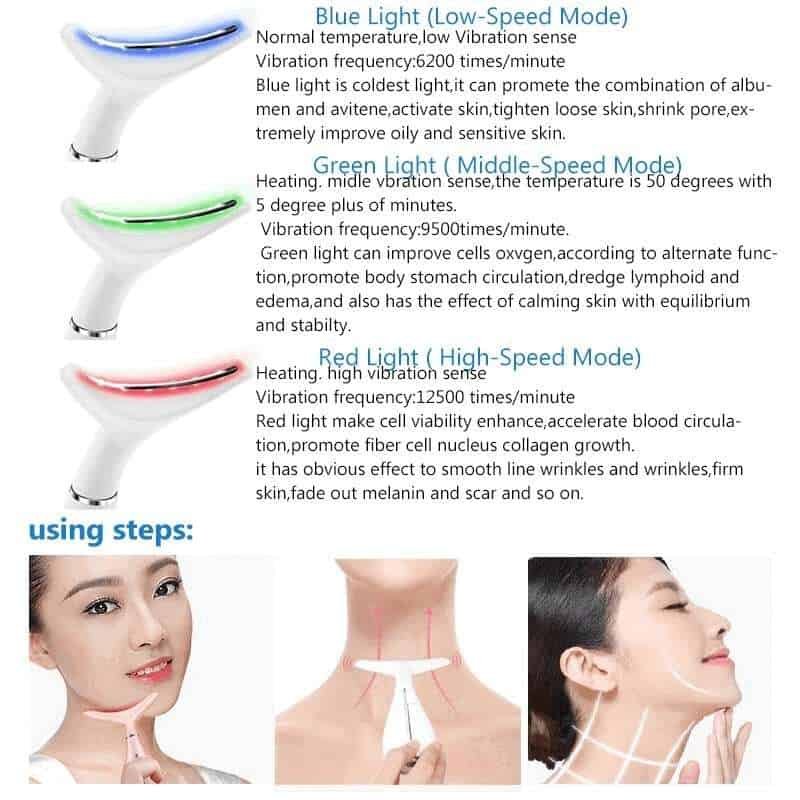 Take off the protective cover.

Apply some skin care products on neck and face.

Use the massage head close to your neck, lift from bottom several times.

Reduce the wrinkles, improve double chin, smile lines, eye wrinkles and activates skin cell.
TIPS BEFORE USE:
*Recommend to use it 10 minutes per day. For example, 5 mins in the morning, 5 mins in the evening at the end of your skincare routine.
*Be sure to use it dynamically, don't use it fixedly to avoid hurt to the skin.
*This product is suitable for normal skin. Due to its vibration and heating properties, we do not recommend using it if your skin is irritated or damaged.
*Please do not use it when connecting the power supply. The button WILL NOT RESPOND in that way.